February 17th is Random Acts of Kindness Day! It is a day to remember the kindness we have received from those around us and to reflect on how we can pay that kindness forward. You never know how an act of good will—whether big or small—might impact another's life. All of us at Agate are proud to publish stories that demonstrate the power of resilience and the importance of leading with love, especially when faced with the uncertainties and challenges of life. Check out the following Agate memoirs for stories where kindness made all the difference.
---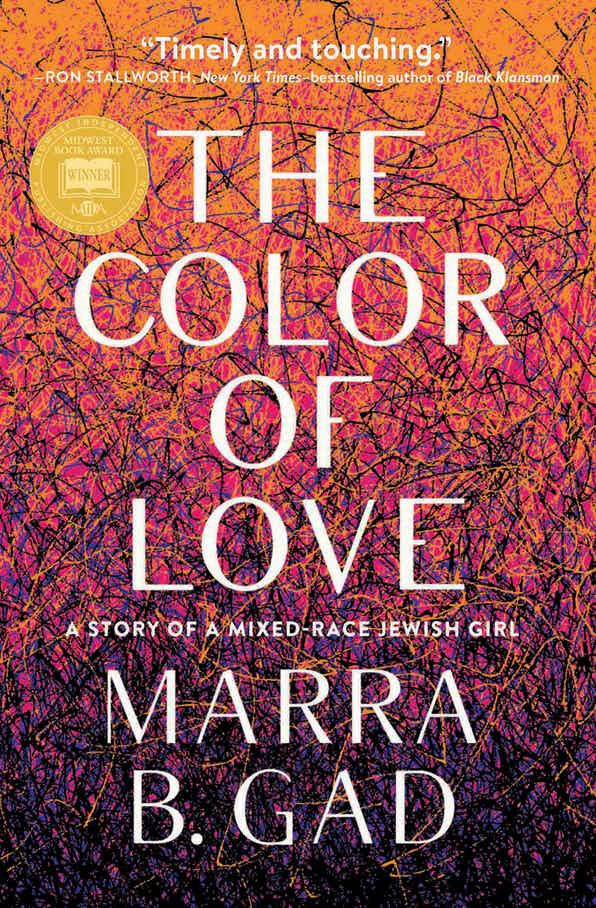 Winner of the 2020 Midwest Book Award in Autobiography/Memoir, The Color of Love is an unforgettable memoir about a mixed-race Jewish woman who, after fifteen years of estrangement from her racist great-aunt, helps bring her home when Alzheimer's strikes. Marra B. Gad grew up estranged from the world—in black spaces, she was not "black enough," and in Jewish spaces she was mistaken for the help, asked to leave, or worse. Marra's family cut out those relatives who could not tolerate the color of her skin—including her once beloved, glamorous, worldly Great-Aunt Nette. After they had been estranged for fifteen years, Marra discovers that Nette has Alzheimer's, and that only she is in a position to get Nette back to the only family she has left. Instead of revenge, Marra chooses love, and watches as the disease erases her aunt's racism, making space for a relationship that was never possible before. With honesty, insight, and warmth, Marra B. Gad has written an inspirational, moving chronicle proving that when all else is stripped away, love is where we return, and love is always our greatest inheritance.
---
Someone Has Led This Child to Believe
In this unflinching, unforgettable memoir, Regina Louise tells the true story of overcoming neglect in the US foster-care system. Drawing on her experience as one of society's abandoned children, she tells how she emerged from the cruel, unjust system, not only to survive, but to flourish. After years of jumping from one fleeting, often abusive home to the next, Louise meets a counselor named Jeanne Kerr. For the first time in her young life, Louise knows what it means to be seen, wanted, understood, and loved. After Kerr tries unsuccessfully to adopt Louise, the two are ripped apart—seemingly forever. Instead of losing her will to thrive, Louise remains determined to achieve her dream of a higher education. Eventually, Louise learns how to confront her past and reflect on her traumas. She starts writing, quite literally, a new future for herself, a new way to be. The result is a rich, engrossing account of one abandoned girl's efforts to find her place in the world, people to love, and people to love her back.
---
When Gail Campbell Woolley was seven, a pediatrician told her mother that Gail suffered from sickle cell anemia, a rare blood disease, and that she would be dead by age 35. While others may have responded to this horrifying news by descending into a fog of self-pity, Gail went in the opposite direction. She decided to live an eventful, exciting life that ultimately included—despite a troubled home life and the systemic racism and sexism of the late 20th century—academic success, an impressive career, a long and loving marriage, and the ability to leave her unmistakable stamp on every person she met. By the time she finally succumbed to her disease at age 58 in 2015, she had ground that doctor's words into dust. Written in an engaging, no-nonsense voice with a directness that reflects her many years in journalism, Woolley's remarkable story not only will move readers to root for this irrepressible, quietly heroic woman but also will push readers to reassess their own approach to life.